现货, LIS-146AGSCM, 银/硫离子微电极(Silver/sulfide ion electrode)
LIS-146AGSCM
请致电:010-67529703
lazar(shelfscientific)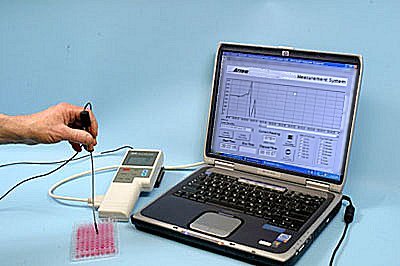 Features:
High Sensitivity: Most ions can be measured to below 1 ppm. Some ions such as copper (+2) can be measured down to the low part per billion range.
Fast response time: Due to membrane design parameters ion selective have a rapid response to changing ionic concentration. Response time of 30 seconds is typical.
Broad concentration range: Electrodes will detect ions down to the low part per million range up to several thousand ppm. Some of the electrodes will measure up to a concentration of 1 Molar.
Resistant Body: Makes electrodes usable in acids, bases and some solvents.
Portable: On-the-spot field measurements can be made without a trip back to the laboratory.
Small Samples: Measures samples as small as 10 micro liters.
Quick and Simple Readings: The electrodes can be used with any portable or laboratory pH/millivolt meter.
Direct Plug: Our electrodes plug directly into your pH/millivolt meter. No compatibility problems.